Map of Ethnicities and Indigenous Groups in Honduras
In the Center, South and East, there are the Lenca peoples (Intibuca, Lempira, La Paz, Santa Bárbara, Comayagua Francisco Morazán and Valle), Pech (Olancho, Colon and Gracias a Dios).
On the Atlantic Coast are the English-speaking Negroes and Garífunas (Cortes, Atlántida, Colon, Gracias a Dios and Islas de la Bahía), the Miskitos (Thank God), the Nahuas (Olancho), Tawahkas (Thank God and Olancho). The Pechs in Olancho.
In the border area with Guatemala the Chortí (Copán and Ocotepeque), and the Tolupanes in Yoro and the North of Francisco Morazán.
In the 90s, the State of Honduras granted land titles for 3,200 hectares in favor of the Garífuna communities of the departments of Cortés, Atlántida, Islas de la Bahía, Colón and Gracias a Dios.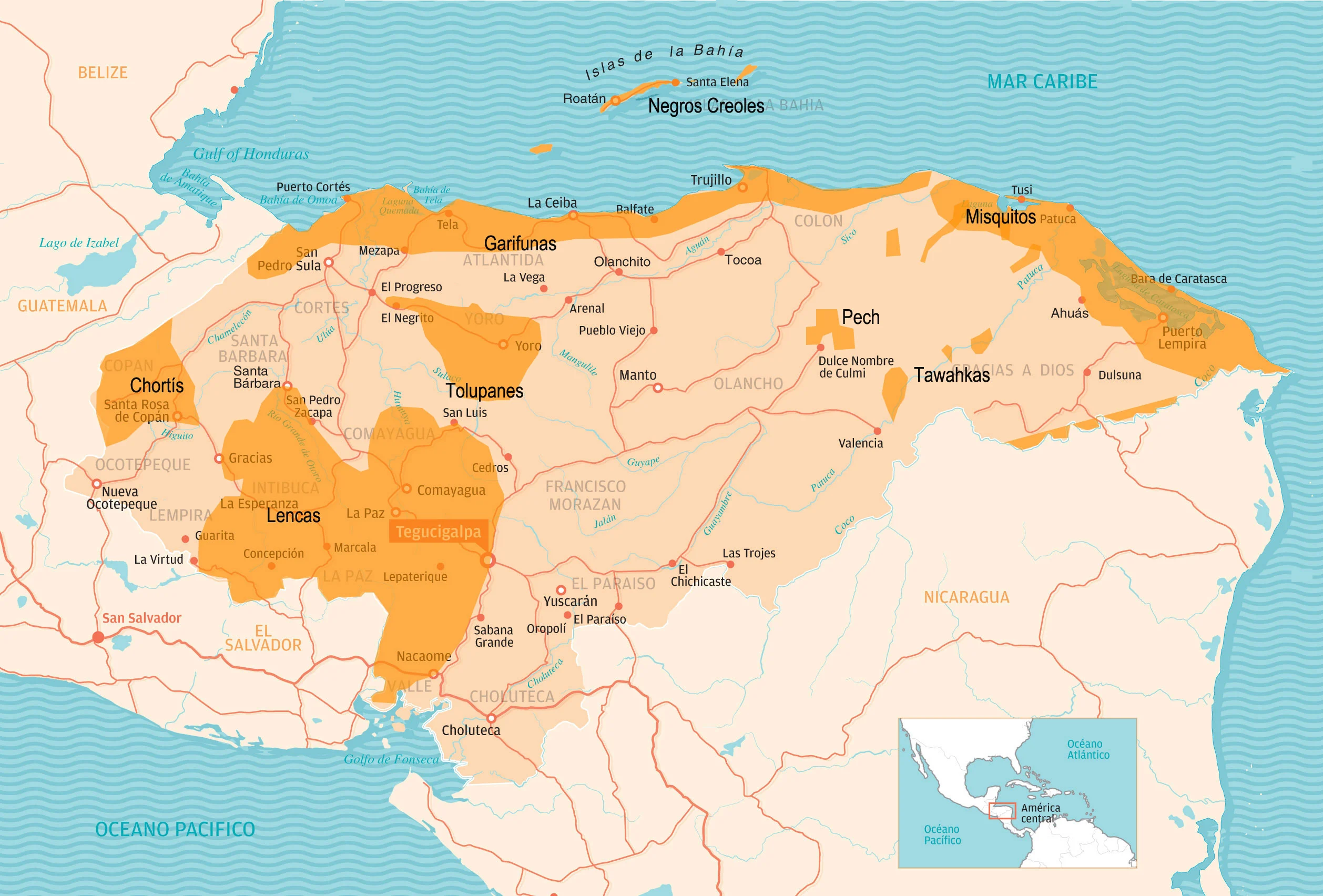 What's more