Tourism in Valle de Angeles
Valle de Ángeles has become an important artisan center, with a permanent exhibition of handicrafts from all over the country. Here you can stroll through the pavilions and buy excellent handicrafts at good prices. One of the most outstanding and interesting places is Lessandra Leather, a local leather goods store where leather goods are produced for export.
Valle de Ángeles park is small but very pleasant, and depending on the time of year, you will find different trees in bloom. Sometimes you can find the entire park carpeted with beautiful jacaranda flowers.
The town's church is of colonial origin, however it has undergone many alterations and the colonial wealth of yesteryear has been lost forever. This small and picturesque town near Tegucigalpa has become a favorite place for residents of the capital on weekends.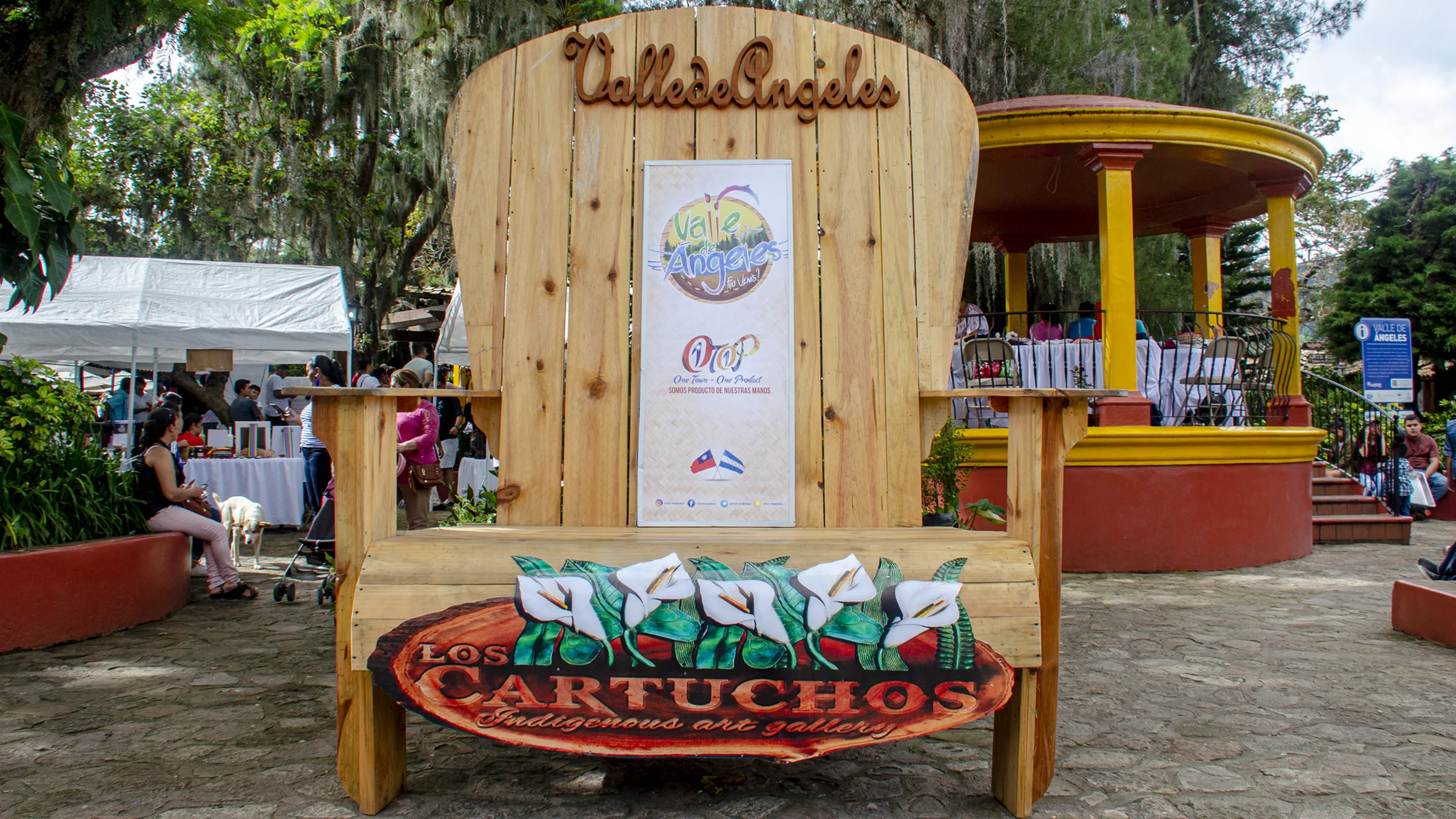 Location
Just 30 km away by an excellent highway, its attractions also attract foreigners, both residents of the country and tourists. During the week, Valle de Ángeles is a very quiet town, but on weekends it is usually full of visitors.
See location of Valle de Angeles on the Map
What to do?
Workers Park
The Honduran Institute of Tourism has a recreation park near the town, which is very frequented by residents of the capital, as it has great facilities for picnics.
Likewise, it has a semi-olympic pool and a cafeteria where you can buy refreshments and food. The entrance to the park and the use of the swimming pool has an additional cost. The park is located within lush pine forests, and although very visited on weekends, it offers an attractive alternative during the week, when there are very few visitors.
Art Galeries
In the town there is an area with large galleries where artisans from all over Honduras display and sell their handicrafts at very attractive prices. Many of the pieces are made right here in Valle de Angeles.
One of the fine leather goods manufacturers in the region, Lessandra Leather has its factory and shop in the village, offering you a variety of fine leather goods. Your items, all of export quality, can be purchased at a fraction of what you would pay abroad.
Where to stay?
There is only one hotel in Valle de Ángeles, La Posada del Ángel, it has 20 rooms, all with private bathroom and hot water, as well as cable TV. They also have a small conference room and a restaurant-bar. It is undoubtedly a good option if you want to stay the night in the Valley.
A second and very recent option is the Hotel Villas del Valle, located on the outskirts of the community, on the road that leads to San Juancito. This new country-style hotel has 5 duplex cabins (with two rooms each) with a pleasant parking lot in front where you can enjoy a relaxing afternoon in the country. In addition, it has a main building where there are four cheaper rooms that share a bathroom.