Natural Monument Caves Taulabe
They are part of the 24 caves of natural origin that exist in the municipality of Taulabé, a rich municipality located at kilometer 140 of the highway that connects San Pedro Sula with Tegucigalpa. Despite having been discovered since 1969, it is until recent years that they have really been conditioned to receive visitors in a safe way. Like many caves, the interior of Taulabé is humid and hot.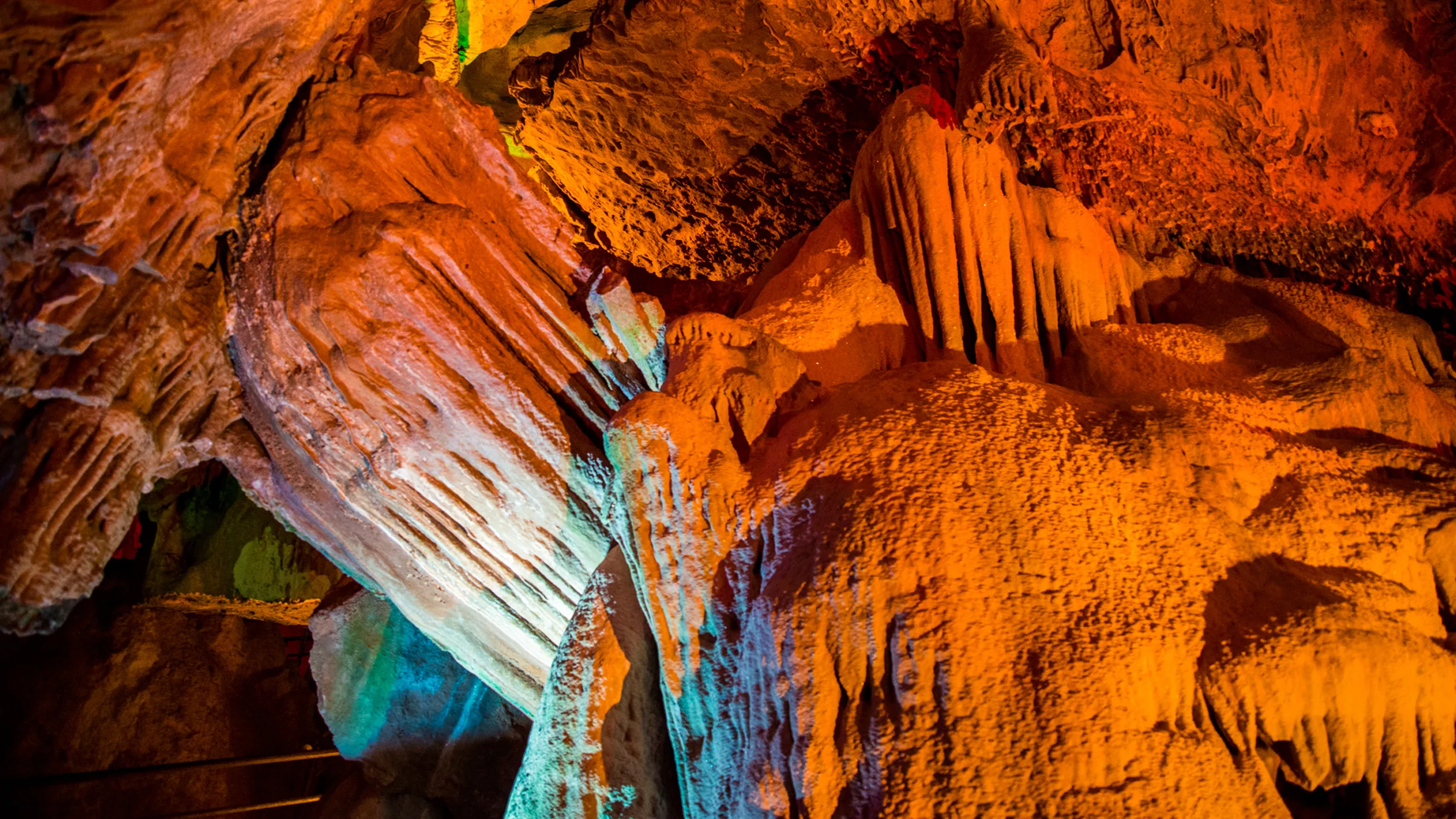 Thanks to the games of lights that have been installed, the visitor enjoys an almost magical setting, where admiration for nature blends with silent respect. Although the total length of the Cave is unknown, it has been calculated at about 11 kilometers. However, no one knows exactly how deep or dangerous it can be. This is an exclusive work for speleologists, scientists studying caves and caves.
Tourists can travel the first 700 meters that have been prepared for tourism. On this tour, which takes approximately 40 minutes, you can see the wonderful figures that the water has sculpted in the limestone rock. Stalactites and stalagmites have been created over thousands of years, with shapes that we now want to identify as the "Angel Wing" or "The Buddha".
We do not know many things about the origin and formation of the Caves, Caverns and Caves, or shelters in the rocks, scholars have been able to determine with certainty that for many of the pre-Columbian indigenous cultures, these natural monuments not only served as refuge or habitation. Also, they had a religious connotation and is that, for them, the caves were doors or entrances to the Underworld; that underground world where the dead lived. For this reason, it is very common to find in them, vessels or other funeral offerings deposited by the mourners of a deceased person.
In fact, at the end of the eighties, a servant together with Erasmo Sosa, Baudelio Flores and Edgardo Flores, found four polychrome vessels, very hidden under a side wall near the "Ala de Ángel". The pieces were delivered to the Honduran Institute of Anthropology and History and the finding was recorded in the documentary video «Jewels of Darkness», which can be found in the Audiovisual Resource Center of the UNAH.