Biography of Lidia Handal
She was born in the department of Cortés, specifically in the city of San Pedro Sula, where she completed her primary studies.
She later graduated as a bilingual executive secretary and music teacher in the United States, where she also completed her high school studies.
In that same country she was admitted as a member of the Association of Composers, Authors and Publishers.
While in the United States, he composed and published the album With love from Lidia . This album was dedicated to his son, who died of cancer at the age of 10.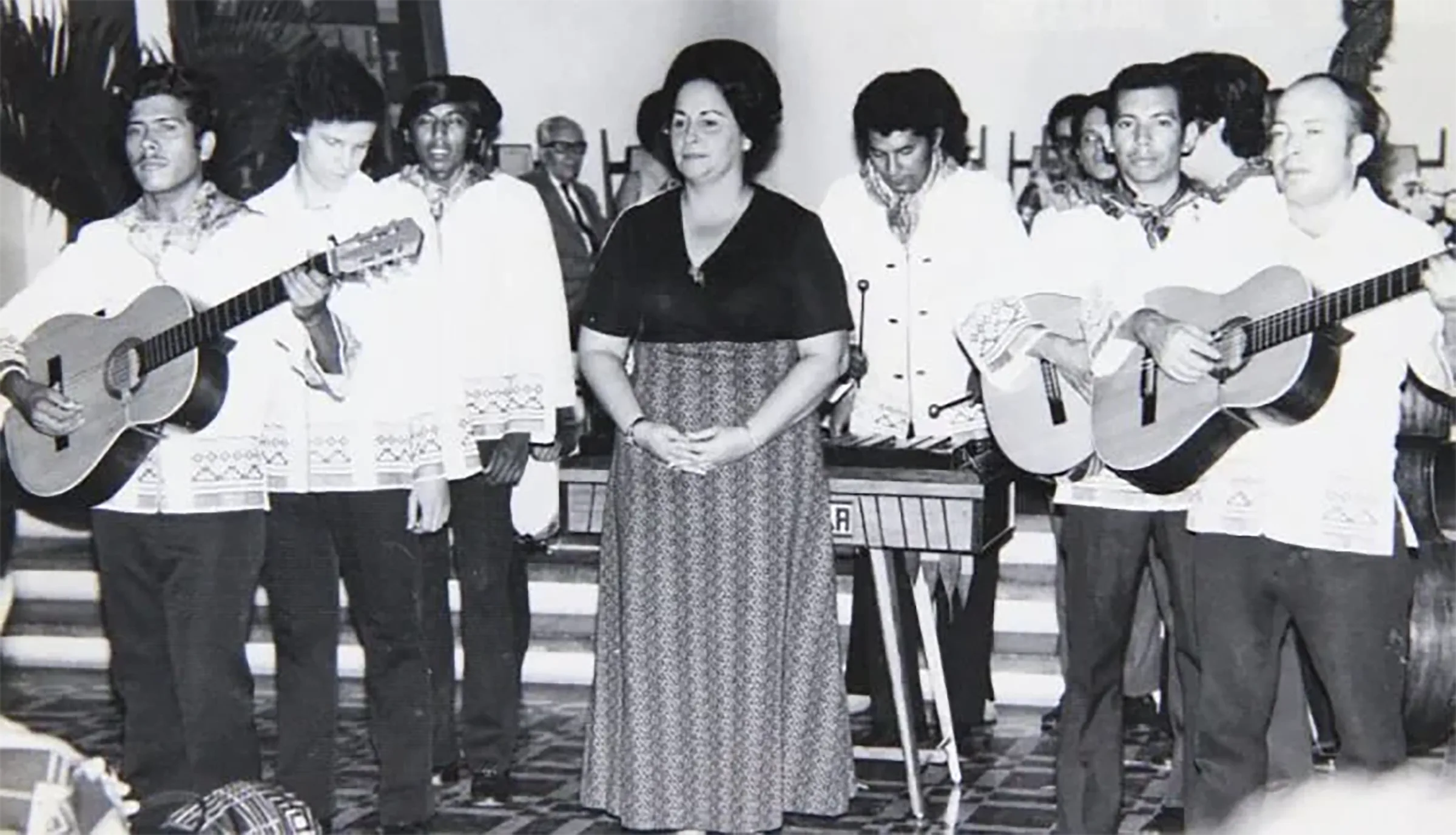 She earned several awards, including the Pablo Zelaya Sierra National Art Award, the gold medal of the Arab-Honduran Cultural Center and the Laurel Leaf awarded by the National Library of Honduras.
His compositions were recorded by record companies such as RCA Victor in Mexico, and Kintel Corporation and Pro-Media Studios, both in the United States.
Handal lived a good part of his life in the United States, fleeing political persecution against him for his ideas and lyrics during the Cold War, and had assured that he would never return to his homeland.
However, during the government of Luis García Bustamante, he traveled to Honduras to receive a tribute during the Thrush Festival that Handal herself had founded using the funds obtained from one of her prizes.
That trip was a feat, since the composer made it a condition that no one knew the date or time of her visit, and the only interview she offered was in private.
Handal, a symbol of Honduran identity, died in the United States.
Contributions and legacy
Despite living outside of Honduras for much of her life, Lidia Handal was a very important representative of Honduran music in the world. In addition, during her career she devoted herself to providing opportunities for new artists from her country.
The Festival de los Zorzales was founded with part of the money obtained by Handal after winning the Pablo Zelaya Sierra National Art Award. The festival was created with the intention of supporting Honduran singers and artists.
Of his compositions, the one that stands out the most is "El Bananero", recorded on countless occasions by Honduran national bands such as Los Gatos Bravos and Los Payaquí, as well as the famous version made by Los Duendes de México.
Most of the bands that play Handel's compositions are trios in the style of Los Panchos, and the repertoire of covers extends to pieces like "Jamás", "El costeño", "Tierra mía" and "Mi viejecita".