Tourism Ojojona – Art, Crafts and Culture
If you want to enjoy the charm of a small colonial town you must visit Ojojona, near Tegucigalpa capital of Honduras, you can escape the daily hustle and bustle and enjoy the Honduras of yesteryear, houses with white walls covered by clay tiles.
Learn more about the municipality of Ojojona
This charming town was founded in 1579 by Spanish miners. Its population of Lenca origin is dedicated to agriculture and the elaboration of hand-painted handicrafts of unique black clay in Honduras.
The Historic Center of Ojojona was declared a National Monument due to the importance of heritage value as it contains about 36 buildings with historical antecedents such as the Villa de Trinidad dating from the time of General Francisco Morazán.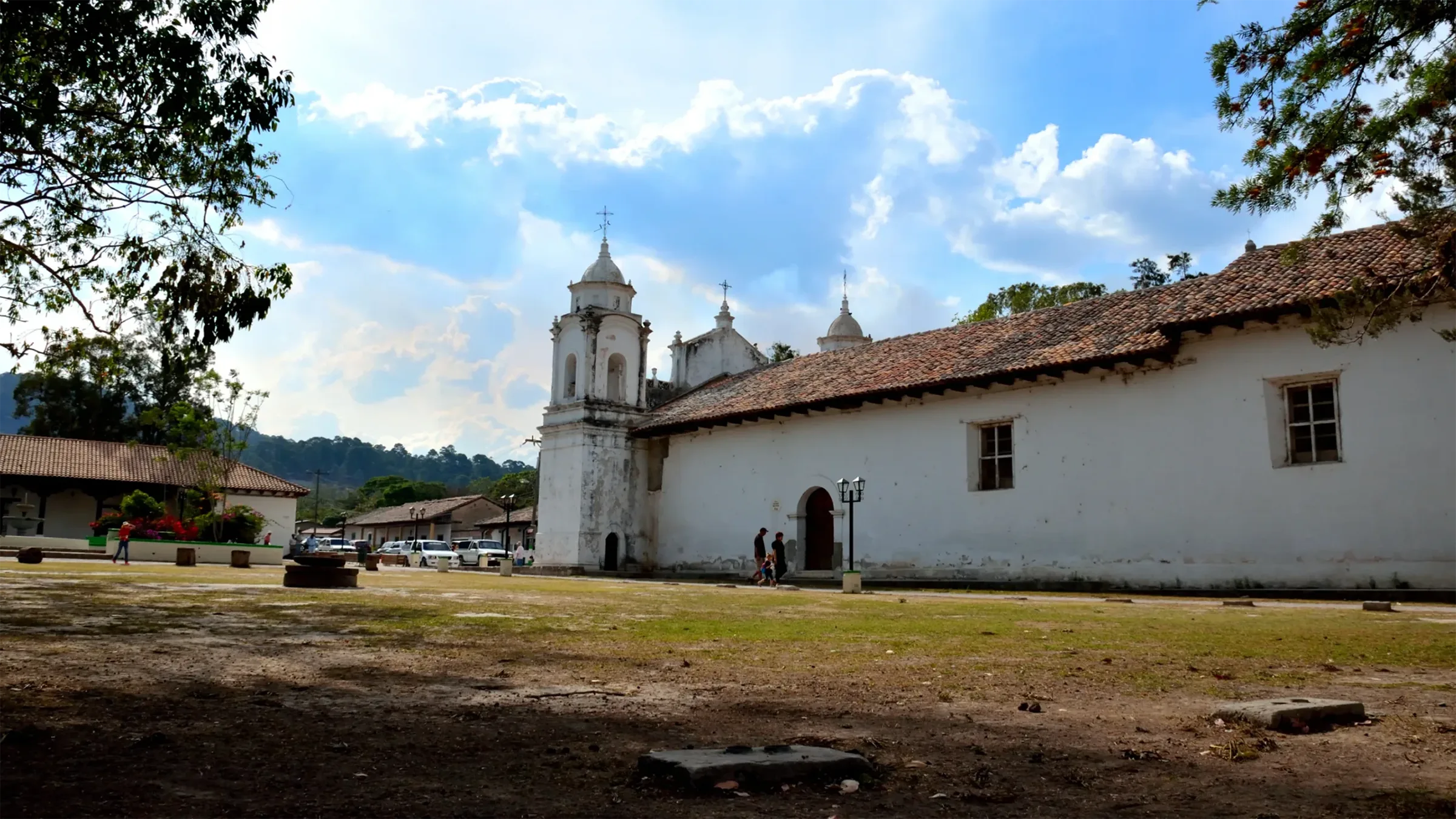 Tourist attractions
Employer Fair: On January 20, San Sebastián's day.
Patronal Fair to San Juan Bautista on June 24.
Mirador de El Ocotillo: It is a hill full of pine trees on the outskirts of the town where you have a wonderful view and you can see the town from above or have a picnic.
Rocky shelters of Pueblo Viejo: They are located about eight kilometers from the Historic Center of Ojojona. In addition, there is a natural cave of regular depth.
Cruz de los Milagros: It is a monument that is preserved from the ancestors and serves as a meeting point for long walks carried out by the faithful and believers.
Guazucarán Bocaminas: They were exploited by Spanish and Irish. Historically, it has been said that the architect Ladislao Valladares designed the first sketch of our National Shield and that he included the Guazucarán mine mouths, however, no arguments have yet been obtained to support this theory.
Rancho del Chilate: It is a small hamlet where the tradition of country lunch, chilate and donuts in honey is maintained. Guancaso activities are held here between Ojojona and Lepaterique with a picnic and a picnic lunch.
Casa Pablo Zelaya Sierra: A museum operated in this place from the 80s until the beginning of the 21st century, but in 2001 a fire consumed the property. In 2007 it was restored following good architectural criteria. At present, the private part of the house is used as a café and cultural center; In the other, the Workshop School promoted by Coneanfo currently operates.
Heritage properties: In the Historic Center of Ojojona there are 36 heritage properties dating from the seventeenth century. Among them we can mention the Town Hall, the Cural House, the Pancha Martínez House, the Nuestra Señora del Carmen Church, the San Juan Bautista Church whose construction began in the second half of 1600, and so on.
See location of Ojojona on the Map