Diving Activities in Honduras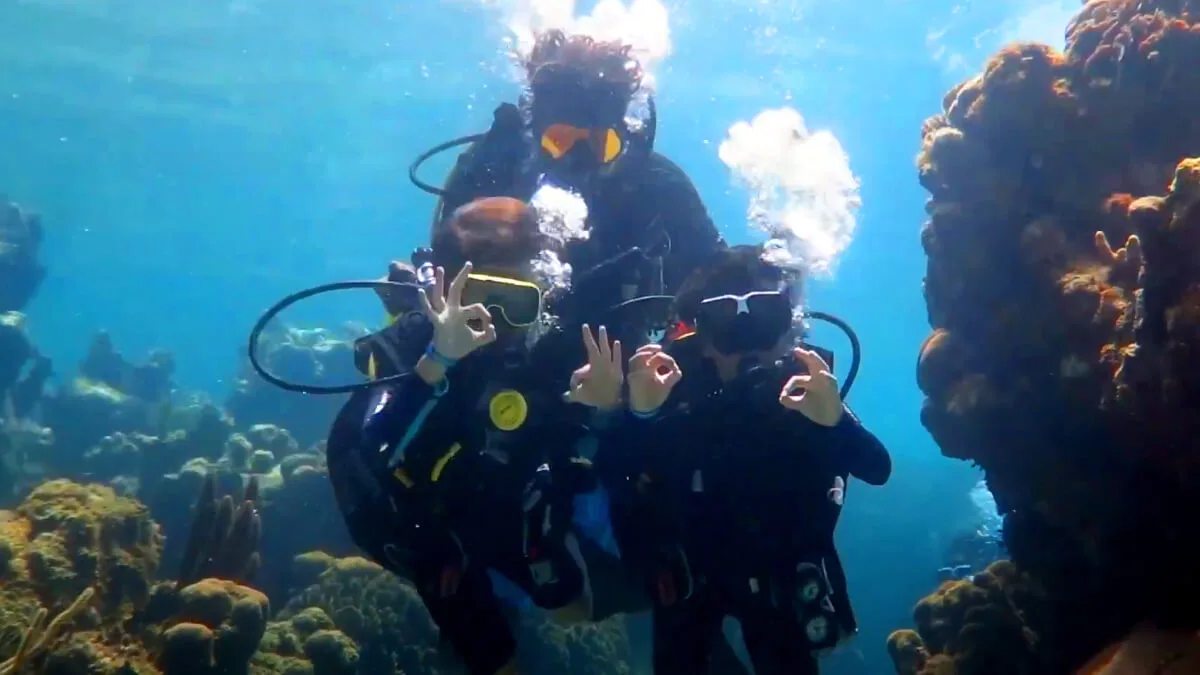 Main Dive Sites in Honduras
Alton's Dive Center, Utila, Bay Islands
Utila has diving sites to show in the best way all the beauties of the whale shark, dolphins and whales, among other marine species, that will leave you amazed. It is the only dive center that offers you the option of NAUI or PADI diving certifications. In addition, you can enjoy excursions in Cayos Chochinos Marine Reserve, for the best and most memorable diving in the Bay Islands.
Backpackers' Lodge, Roatan, Bay Islands
It is located in the quiet and friendly neighborhood of Sandy Bay, a few steps from the Hunters-Ecomarine diving school. Located one minute from the beach, it offers private or shared rooms, a communal kitchen and a relaxing environment to talk and eat with friends or family.
Bananarama Dive Resort, Roatan, Bay Islands
It is located in the heart of West Bay Beach, with a beautiful view of the white beach and crystal clear waters. This establishment has more than 20 rooms with all the necessary services for visitors to enjoy the best vacations, which you can only enjoy on the island of Roatán.
Guanaja Caribbean Cottages, Guanaja, Bay Islands
They are lonely cabins facing the Caribbean Sea, with incredible views of the sunsets. The property is close enough to walk into town and the waterfalls.
Cayo Chachahuate Eco Hostel, Cayos Cochinos, Cortés
It is located in the tiny Cayo Chachahuate in the Caribbean of Honduras. It is a good option to stay longer in the area. The ideal is to rent one of the three rooms of the eco-lodge, built by the scientific station and WWF.
Cortés Dive Center, Puerto Cortés, Cortés
It offers a range of activities on the north coast of Honduras, from diving tours and courses to snorkeling, including tours of the Alvarado Lagoon and the Chamber Canal, visits to Garífuna communities, sport fishing, hiking in Cuyamel National Park and Cuenca del Tulián River, and excursions to Punta Sal.